---
Let's take a step back to the year 2003. This is what Std. 7 class room was like: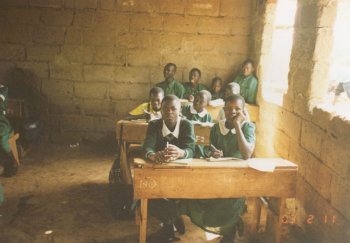 There are bare brick walls. Windows are just openings in the walls. There is no door. And the floors are bare mud.
And this is where we are in February 2006, with a concrete floor, plastered walls, real windows and doors (metal framed, because wood degenereates so quickly here when exposed to the rain and insects). The first coat of paint is on the walls, and there arre lights and a power point.
We have also paid a carpenter to provide a full width set of framed pin boards for the back wall. By the time I am writing this, those will have been fitted.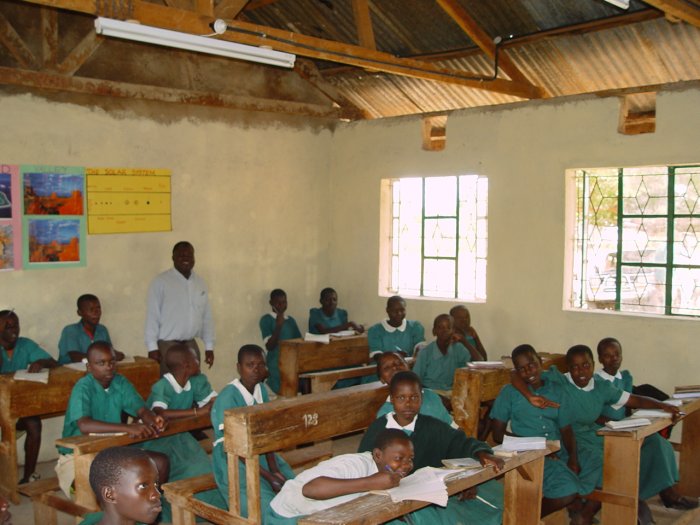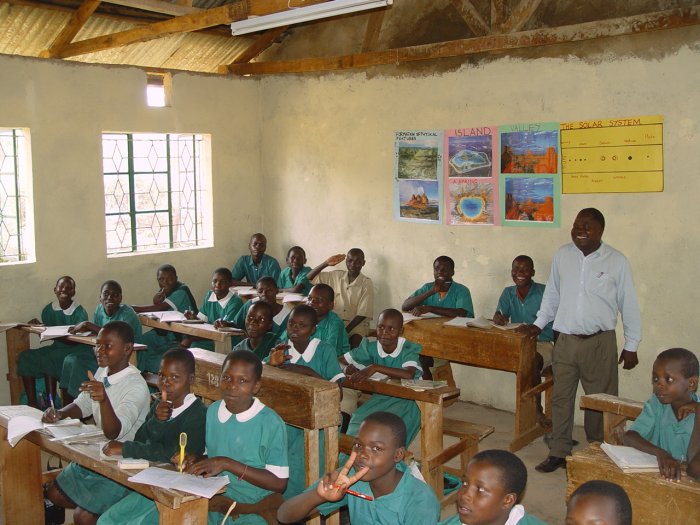 This is what we are aiming for in each of the class rooms.
Class rooms Std. 7 and Std. 8 (the top two classes) are now like this.
Next comes the staff room, and then in descending order, classes 6 to 1

The cost per room of work still to be done:
| | | |
| --- | --- | --- |
| Steel door | Ksh. 5,000/- | (approx. £40.00) |
| Steel windows x4 | Ksh 2,500/- each | (approx £80.00 per room) |
| Plastering | KSh 11,000/- | (approx. £88.00) |
| Painting | KSh 6,000/- | (approx. £48.00) |
| Pin boards for rear wall | KSh 5,000/- | (approx .£40.00) |
| Power point & lights | Ksh 8,000/- (estimated) | (approx. £64.00) |
We are convinced that a good working environment will help considerably towards the effective education of these children!
And yes.... we do have thoughts about those home-made desks/chairs too. Interestingly, this is the norm for schools in Kenya.
Your small donation can make huge differences like this happen!
Donations can be made in multiples of £5.00 here